A couple weeks ago the kids and I went for the opening day of elk hunting with Brice. Although it is NOT my thing, the kids LOVE it. So I go so they can enjoy the time with daddy and grandpa. Here are a couple of pictures.
Dakota helping stack wood.
Eli helping stack wood.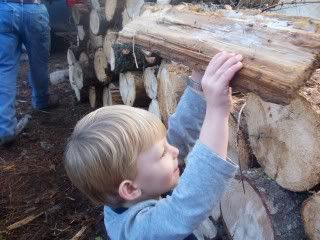 Faith being Faith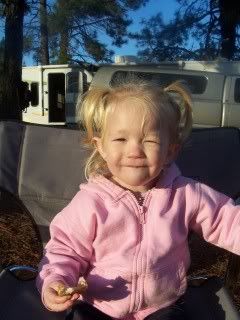 All three little ones.
How did I not get a picture of Christian?