Well as sad as it is, I did NOT get a picture of Dakota's first day of kindergarten (how embarrassed am I). I don't know why other than, I was anxious for a vacation I went on ALL BY MYSELF. And I had an appointment I had to leave for. I tried to be done with the appointments before school started, but it didn't work out. I had taken pictures and wanted to post about "school" work I do at home with the boys and have never gotten around to it. So now that I don't have a picture of Dakota I thought it would be good to post here.
Our days always started with playdough time. Dakota would leave around 10am every day so it would work out perfect to clean up right before or after he left.
Sometimes they just played and other times they used cookie cutters to cut out the letters for their names.
Then we would move on to individual work with Eli (since Dakota was at his own school).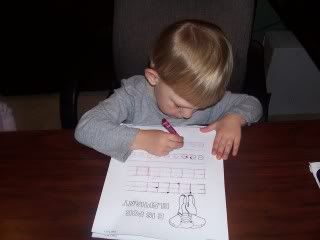 Then when Dakota got home we would practice using scissors.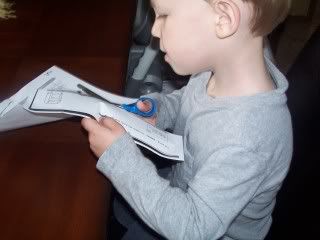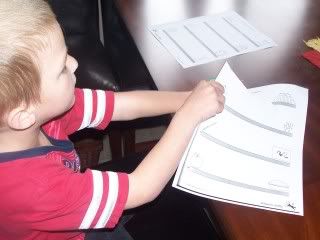 Well Eli officially will start developmental preschool on October 11th. It makes me want to cry already. I KNOW he'll do well, but mommy is going to need a box of kleenix and bon bon's. I WILL get pictures of his first day. Of course mommy will have to follow him to school just like we did Dakota on his first day of preschool.