So we celebrated Dakota's birthday in May and Eli's birthday on Tuesday. To make things easier on myself (and because I HATE planning parties of any kind) we got the idea from a friend to pick a place to take the kids for fun instead of a traditional party. Then they get to choose where we go out to dinner. Dakota picked IHOP and Eli picked Red Robin. Red Robin happen to be visiting the Restaurant on Eli's birthday along with EVERY other person who had a birthday on Eli's day. LOL They LOVED their special days though. And Eli got a special gift even. You'll have to make it to the end to see it though.
Dakota's Day
Good Morning Birthday Boy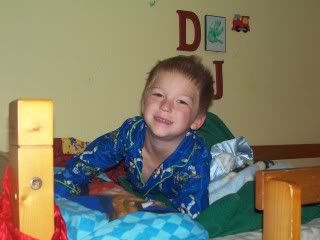 To the Aquarium we go!
Beating the Octopus
Compared to a Shark I'm this big!
Trying on the scuba gear!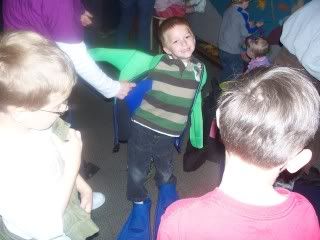 Time for presents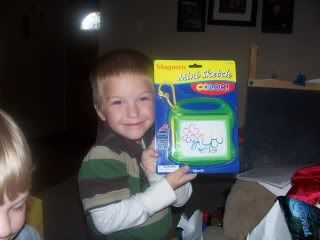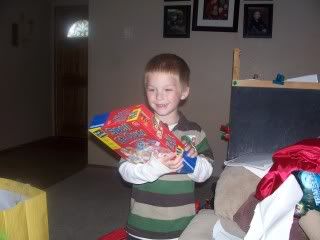 Eli's Day
My birthday boy
Present Time (because the day started at the doctors we wouldn't have time for them when we got home)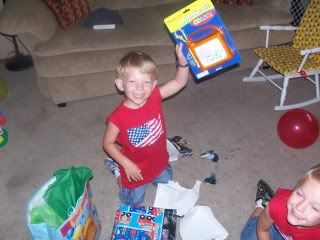 No chance of getting all four kids to look and smile at the camera at the same time.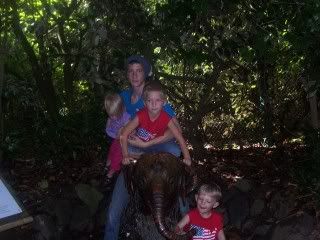 Getting Eli to look alone was a challenge
Eli's Mascot "The Turtle"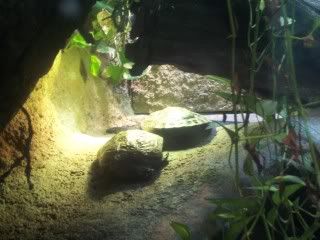 And of course we had cake
So for the special gift Eli got. Well as I mentioned above Eli's day started with the doctors office. He needed/and still needs some tests done. So that morning was one of the first ones. (The test turned out normal. Which is good and bad.) Anyway it was done in the opthamology department at Children's Hospital. Apparently when a child visits the opthamology department on their birthday they get a present. So when we got there we were greated with this white bag.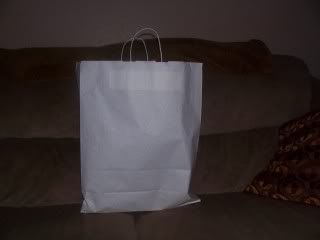 Inside were these three gifts. (The game is one I had thought of buying the kids as it teaches listening skills.)
But the bear is special. Notice what is on his shirt.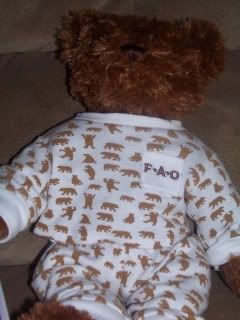 FAO Schwarz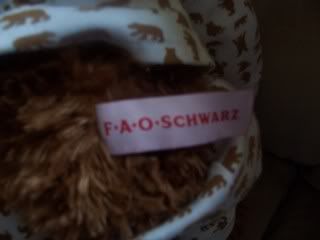 I was really surprised. Since Eli struggles sometimes with keeping up with kids his age, I tend to want to spoil him. In the long run that isn't a good idea though so I fight with myself not too. But on his special day, I'm glad he had a good day. And at the end of the day he was "normal" kid tired instead of "my child is going to die" tired.
Thank the Good Lord He only gave us birthdays once a year.