Let me start this post by asking, HOW do all you other bloggers find time to blog so regularly? It's been two weeks since Eli started pre-school and I'm just now finding time to post the pictures. Anyway, as always I followed the bus to school the first day. This really is not as weird as some might think because LOTS of parents do it. Apparently there are even a few who follow them the ENTIRE first week. I just settle for the first day. Anyway enjoy!
Waiting for the Bus!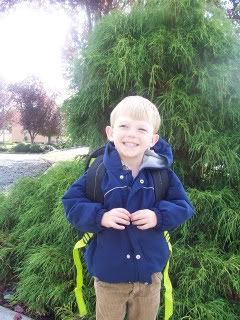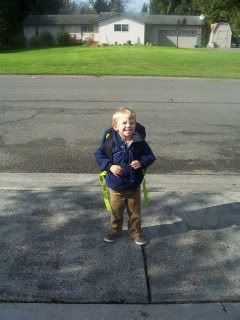 Getting on the Bus!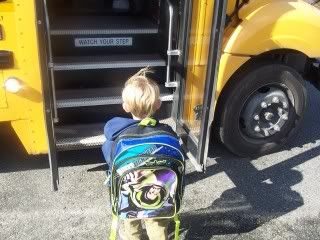 And their Off!!
Arriving at School!!!